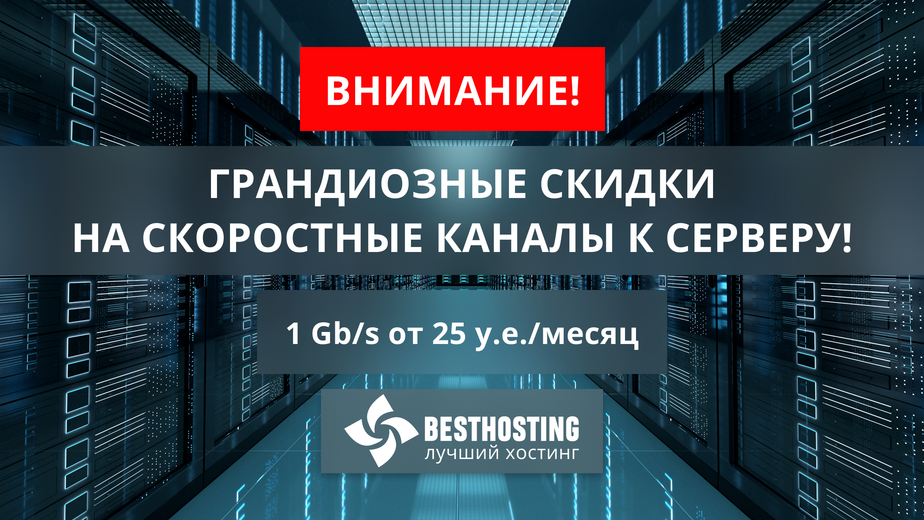 We hasten to please the tenants of dedicated servers and colocation clients with good news.

From now on, the cost of a guaranteed channel with a bandwidth of 1 Gb/s is 150 USD/month. (It was $ 700).

And even cheaper! At the request of customers who need a high-speed channel not 100% of the time, we introduced a reduced tariff of 1 Gb/s (*) - 25 USD/month.

Its difference from the guaranteed channel is that the average load at the end of the month should not exceed 200 Mb/s.

You can upgrade to these tariffs by contacting the financial department or ordering a new service (server rental, colocation) on the website.
+
Best regards, Besthosting.