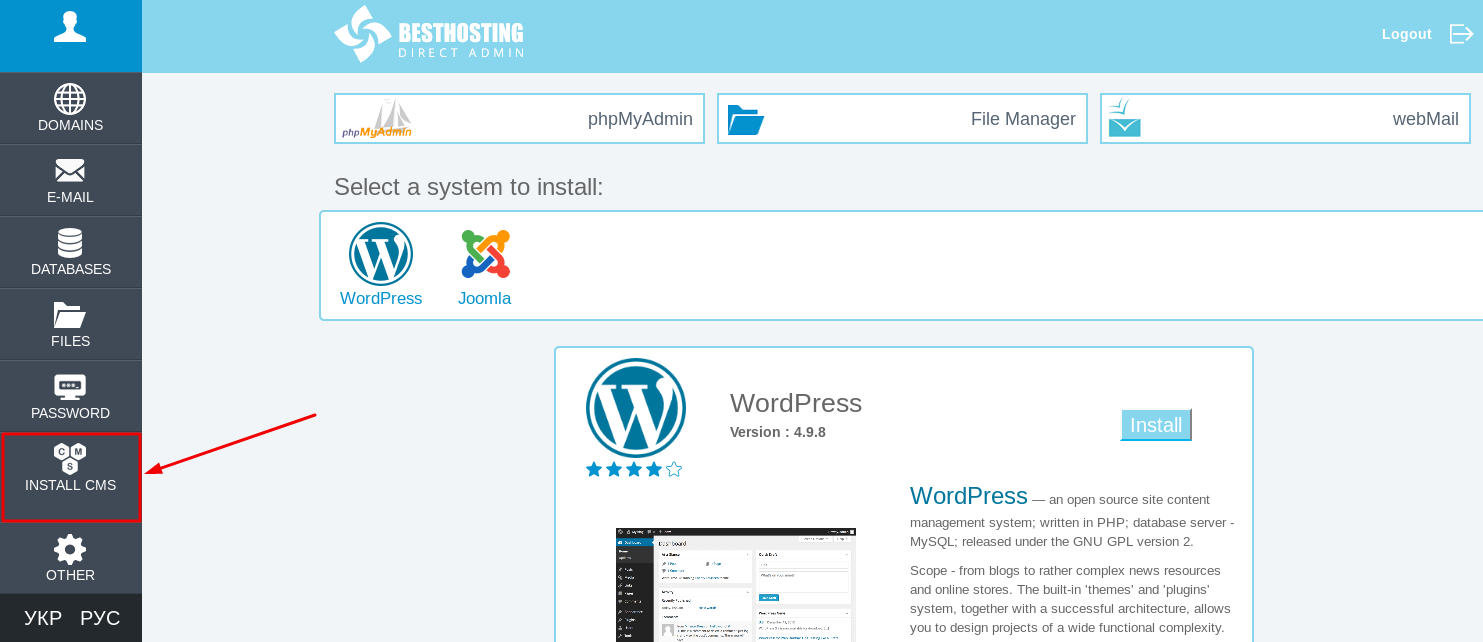 Try our new feature - the ability to install popular CMS on your site quickly and easily.
Now there is no need to upload files and install scripts on your own. This can be done faster and more conveniently using hosting control panel.

The list of CMS available for auto-installation will constantly expand depending on your wishes.

Best regards, Besthosting.