After adding the Besthosting.ua public account to yours you can easily and quickly solve technical or financial issues. The great benefit of using viber is the ability to sent screenshots of problems and photos of receipts or whatever else you will need. In addition, if you communicate via Viber, you can pass authorization very simply so that all questions are resolved without additional confirmation.
HOW TO AUTHORIZE?
As soon as you write us you will be offered to choose the department of support you would like to apply to.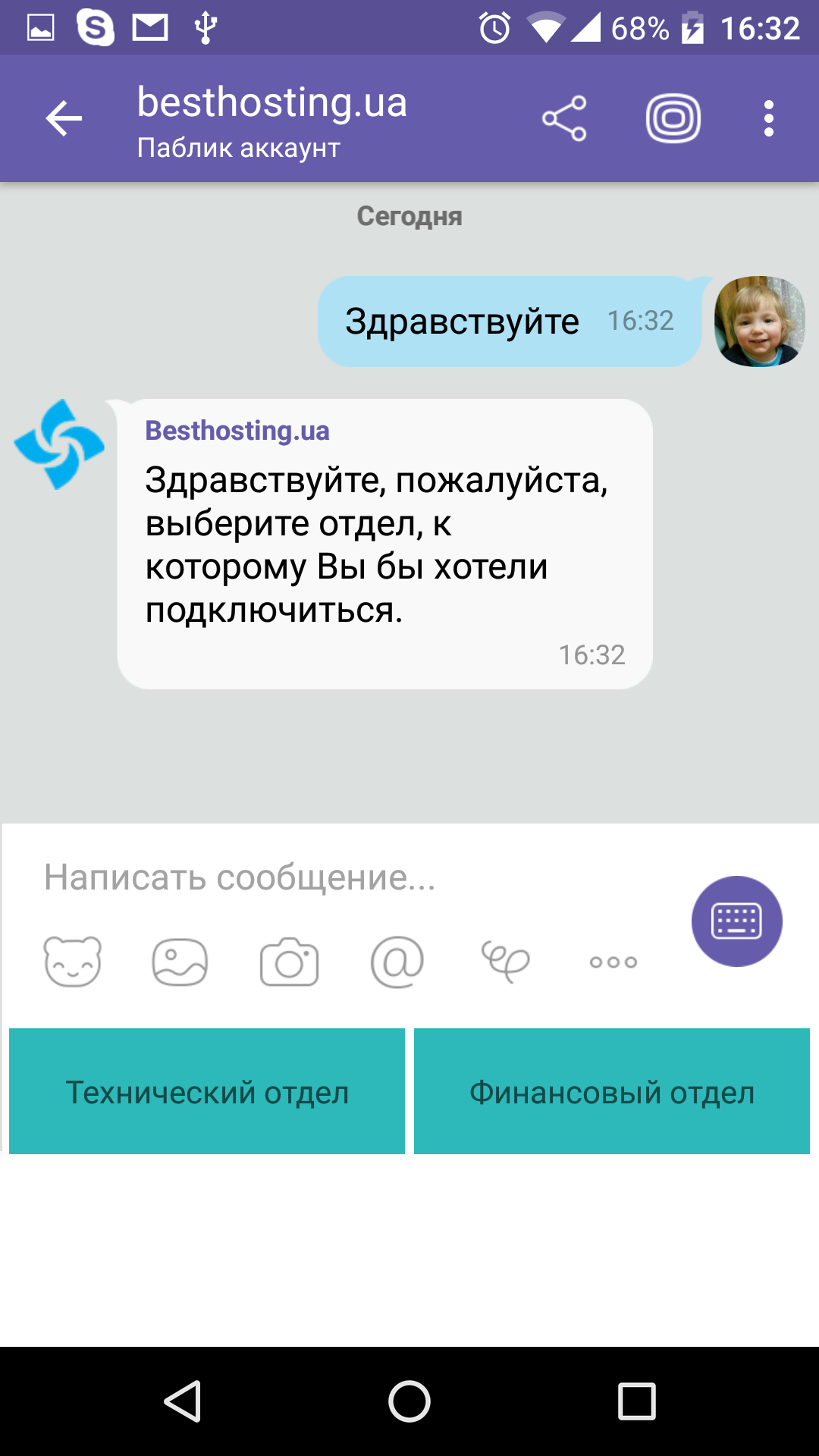 You should click the button of the departmet you choosed and write your question. If you are the client of Besthosting and that is the first time you write us in Viber we strongly suggest you to complete an email authorization.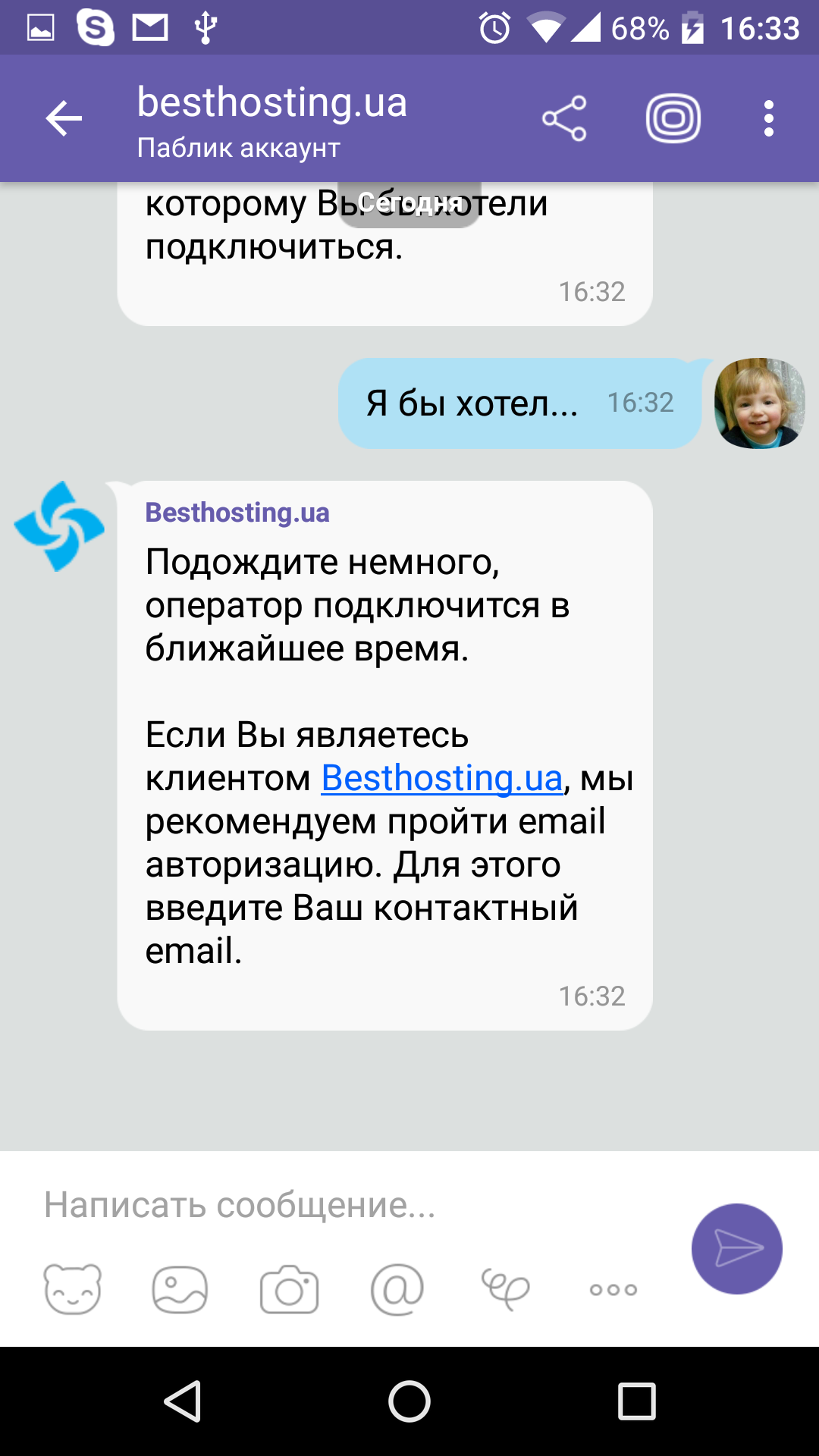 To complete the authorization you should enter your e-mail at first .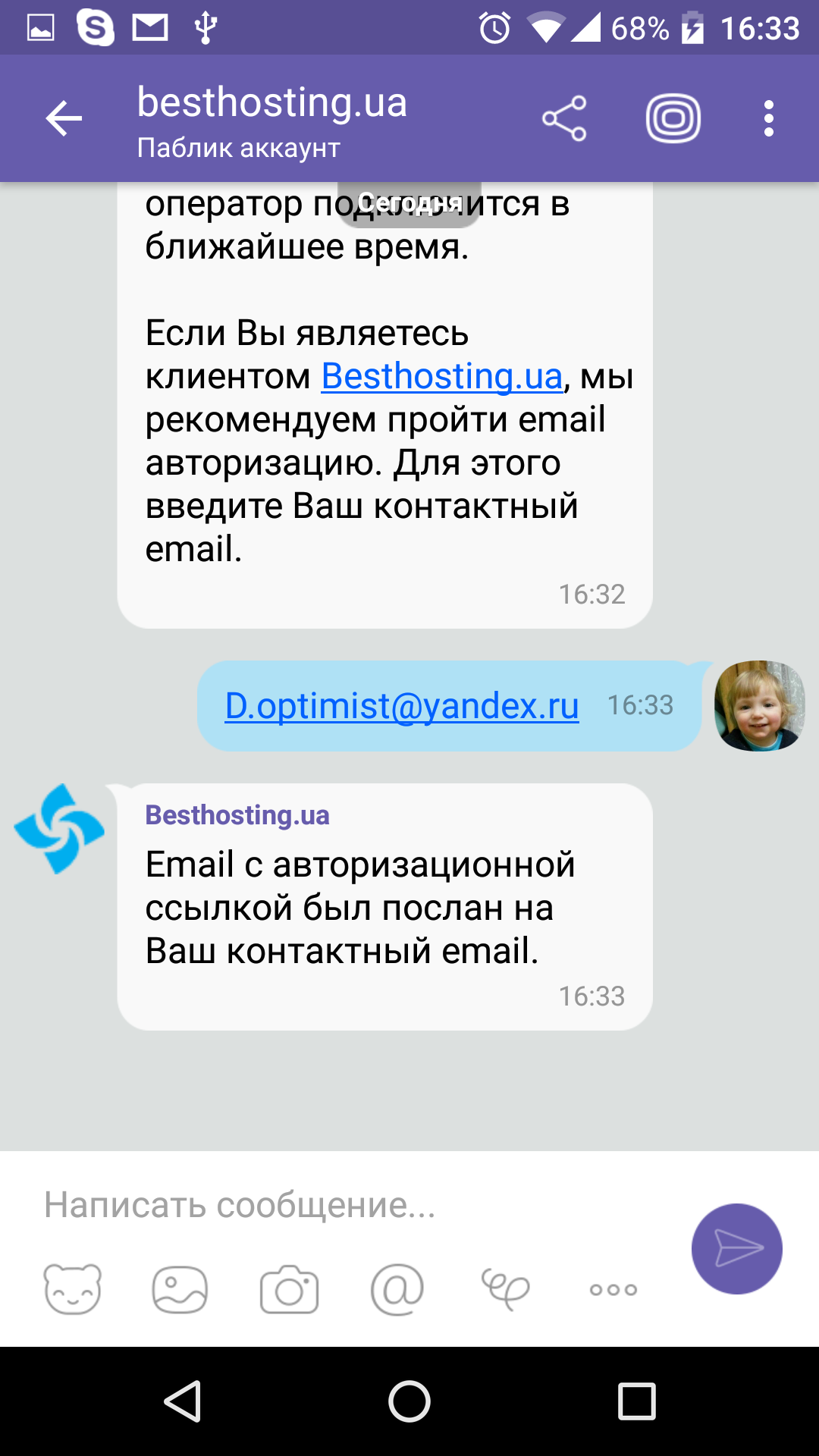 You will get a letter. Follow the link in the letter and you will see on your screen this message.
That means that authorization was successful. Now you get back to Viber and continue to comunicate with our operator.